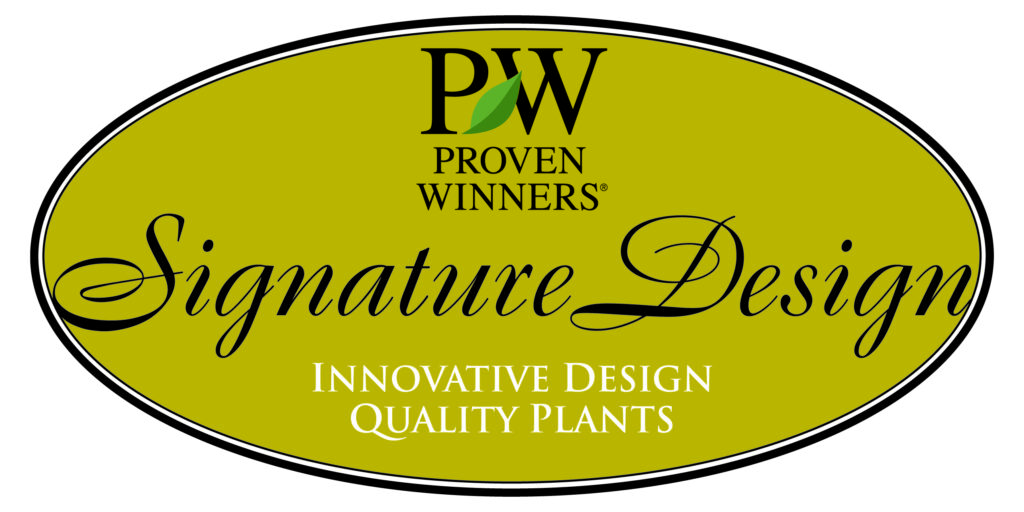 Designated Proven Winners Signature Design projects marry professional landscape design with a professional installation. A Proven Winners Signature Design meets the specified criteria listed below, and illustrate appropriate Proven Winners plant selection, placement, and design applications throughout the landscape project. The design plan should specify such detail as appropriate spacing, proper soil requirements and amendments, exposure, and water requirements in order to maximize the performance of each plant variety.
The landscape installation must reflect all specifications and design elements specified within the landscape design plan. The completed installation will represent all professional standards and provide for ongoing standards of professional landscape maintenance.
Upon application, The Proven Winners® Signature Garden Selection Committee is responsible for the Proven Winners® Signature Design selection and designation. This designation is granted on a yearly basis with garden standards required for renewable status.
Proven Winners Signature Design Criteria
For more information, or to submit an application, please email Tom Ewing, Proven Winners Landscape Program Development: tewing@provenwinners.com