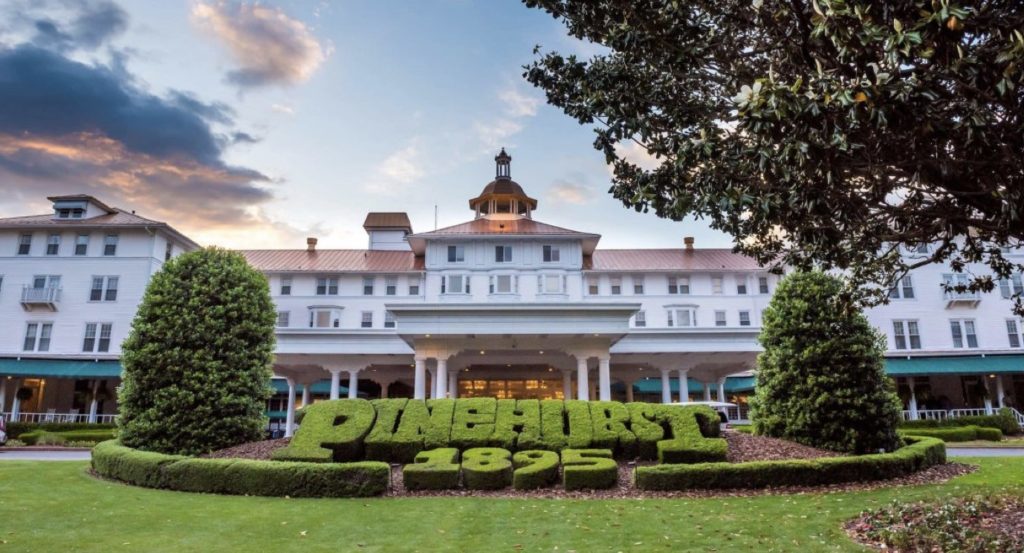 Established in 1895, Pinehurst Resort & Country Club is a 2,200-acre property featuring nine golf courses – including famed Pinehurst No. 2 – an award-winning spa, tennis, and activities for the entire family.
Pinehurst Resort is home to three historic hotels, including The Carolina, which opened on New Year's Eve in 1901. Known as "The Queen of the South" and the "White House of Golf," The Carolina exudes the spirit of Pinehurst with its signature copper cupola, its sweeping verandas and meticulous lawns, including the West Lawn, home to the Proven Winners Signature Garden. When it was built, The Carolina Hotel was the largest wood-frame hotel east of the Mississippi River.
Known for its distinguished hospitality and timeless charm and elegance, The Carolina Hotel's legacy continues with its standing on the National Register of Historic Places.
Pinehurst's roots and success lie in another form of horticulture – that which allows the game of golf to prosper. Widely known as the Cradle of American golf, Pinehurst has hosted more single golf championships than any other site in America, including the U.S. Open, U.S. Women's Open, PGA Championship, the Ryder Cup, PGA TOUR Championship and many others. In 2024, it will again serve as the site for the U.S. Open.
Download the Pinehurst 2020 Proven Winners Signature Garden brochure