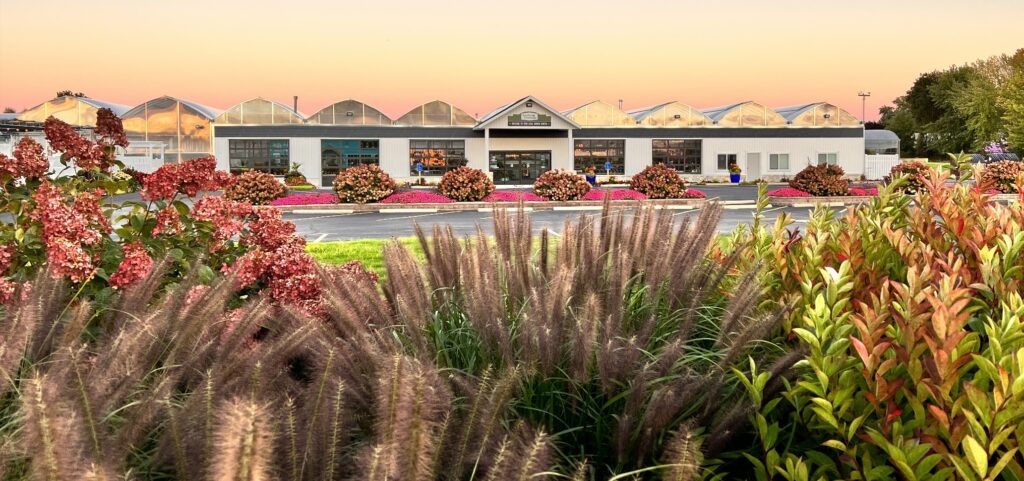 Since 2004, the owners of Garden Crossings, Heidi and Rod Grasman, have been growing the annuals, perennials, shrubs, and vegetables in their greenhouses in Zeeland, Michigan. In addition to their beautiful gardens being designated as a Proven Winners Signature Garden, Garden Crossings is also a Proven Winners Destination Garden Center, and is one of the only retailers in the U.S. who offers 100% of the Proven Winners® shrub and perennial lines as well as 90% of the Proven Winners® annuals. They ship nationwide and welcome you to visit their retail garden center and gardens in Zeeland from spring through fall.
Unlike some larger nurseries and mail order companies, Garden Crossings is solely owned and operated by the Grasman family. Garden Crossings grows almost everything they sell ourselves and partner with a few select local growers in West Michigan for some specialty items. They inspect every plant before it reaches your garden to ensure you receive excellent quality plants every time.
Garden Crossings takes pride in growing the Proven Winners® brand and want their customers to be able to walk through a 'living catalog' at the garden center. Gardens have greatly expanded over the last four years to showcase as many of the Proven Winners® annuals, perennials, and shrubs as possible. This allows them to trial and test the plants before they are recommended to you and gives you the ability to see the mature plants in a garden setting. There is something beautiful to see in every season at Garden Crossings.
Garden Crossings . . . the only Proven Winners Signature Garden and Proven Winners Destination Garden Center at one site.
Click here to see the 2021 Proven Winners Signature Garden Brochure
Download the Garden Crossings 2023 Proven Winners Signature Garden Brochure