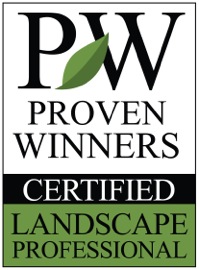 Facebook @ProvenWinners https://www.facebook.com/ProvenWinners
Instagram @provenwinners https://www.instagram.com/provenwinners/
Twitter – @Proven_Winners https://twitter.com/proven_winners
Pinterest – Proven Winners Plants https://www.pinterest.com/provenwinners
YouTube – Proven Winners https://www.youtube.com/user/provenwinners
Key stats for Instagram @provenwinners:
• 77,151 followers as of 10/28/19
• Added 33,773 followers in 2019
• 8.73% average engagement rate on each
How the competition compares:
• HGTV Gardens: 79,500 (Inactive since Fall 2016)
• Monrovia: 57,400
• Southern Living Plants: 20,600
• Endless Summer: 9,371
Guidelines to have an Instagram post picked up and used by Proven Winners:
1. Tag your posts that feature Proven Winners plants with he hashtag #provenwinners. This ensures that the Instagram manager will see the post.
2. Be sure your business' location (city, state) is included in your page's bio.
3. Proven Winners will repost some content from other Instagram users in their Instagram Stories. They reserve the right to decide what and what not to repost on their page and their stories.
4. If Proven Winners reposts your business' content, they will tag your business with your page name (i.e.: @greenthumblandscapes) which will automatically alert you to the post.
5. Tips for producing a share-worthy post:
• Mature landscapes are best for the @provenwinners page since their followers are mostly consumers. New installs are more likely to be used by @provenwinnerspros.
• Videos are very desirable – but remember to shoot them vertically square, not horizontal. Instagram cannot accommodate horizontal videos like Facebook can. Max length for videos on your Instagram page: 60 seconds. Max length for videos on your Instagram Stories: 15 seconds. Instagram TV Live Video: 1 hour.
Brand Hashtags
#provenwinners – This is the main hashtag used on every post. Please use this hashtag on your posts that feature Proven Winners plants so that we'll be able to find them. Do not tag #provenwinners on posts that do not include any of our plants (Ie: a mass planting of tulips in spring).
#provenwinnerspros
#waltersgardens
#pwcolorchoice
#pwpleasantview
#provenwinnersdirect
#fourstardisplaygardens
#supertunia
#superbells
#superbena
#colorblaze
#growmemories
#hellopatioseason
General Hashtags Proven Winners Has Found Effective:
#gardentips
#containergarden
#containergardening
#deerresistant
#gardeninspiration
#gardengoals
#gardendesign
#gardendesignideas
#gardeningideas
#springflowers
#summerflowers
#fallgarden
#patiostyle
#porchview
#frontporchdecor
#outdoordecor
#landscape
#diygarden
#nativeplants
#beefriendly
#pollinatorgarden
#butterflygarden
#flowerpower
#hydrangea
#hydrangealove
#shadegarden
#flowersmakemehappy
#hardyplants
#happiestoutdoors
#shoplocal
#supportsmallbusiness
#windowbox
#ornamentalgrass
#weekendproject
Feel Free to Tag These Accounts with your Handle
@ProvenWinners
@provenwinnerspros
@pwcolorchoice
@pwpleasantview
@waltersgardens
@fourstardisplaygardens