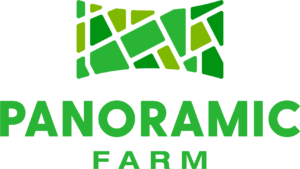 Attended by over 100 Landscape Professionals, this Proven Winners Landscape Roadshow was co-sponsored by Panoramic Farm in Marshville, NC, just outside Charlotte
This one-day educational event qualified for ASLA LACES, APLD, and NCNLA CEU Credits
Panoramic Farm President, David Hyatt, welcomed attendees and provided an overview of the company and it's development over the past 25 years
Jane Beggs-Joles, Landscape Program Manager with Spring Meadow Nursery, shared "New Problem-Solving Shrubs for the Southeast" as the program's first presentation
Walter's Gardens Regional Product Manager, Kata Kress-Wallace, shared her perennial expertise with "Amazing New Proven Winners Perennial Selections That Will Make Your Job Easier"
After a break and visits to vendor booths, Panoramic Farm's Hal Huntley and Matt Edwards added fun to the morning with their "Mulch Madness" competition pitting popular Panoramic Farm shrubs against one another. Attendees completed their bracket sheets and a winner was announced. Thank you Hal and Matt for a fun presentation - who knew they both had such talent?!!
Attendees were treated to a catered lunch by Matthew, North Carolina's Treetop Catering while Power Planter's Greg Niewold shared his new Twist & Plant Augers and highlights of Proven Winners' new Heart to Heart Caladium program
The program concluded with an excellent presentation by horticultural expert, Shannon Currey. Shannon's shared valuable information for landscape professionals to "Get More Green in Your Landscape Projects"
The day concluded with a walking tour of the beautiful Panoramic Farm nursery facilities.
Event Location:
Panoramic Farm
3110 Tarlton Mill Road
Marshville, North Carolina 28103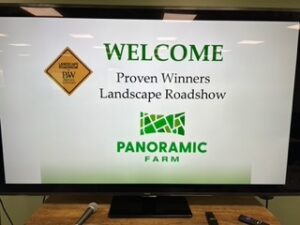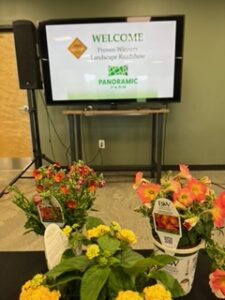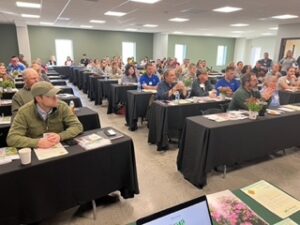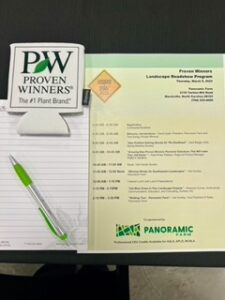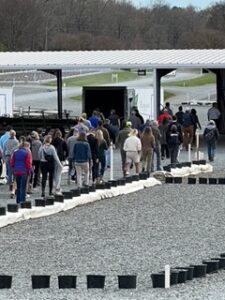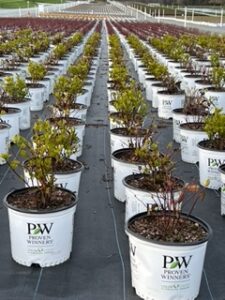 []
2023 Panoramic PW Roadshow Inviation [PDF]
Panoramic Farm Landscape Roadshow Program 2023 [PDF]