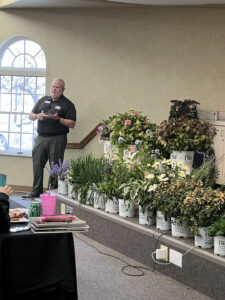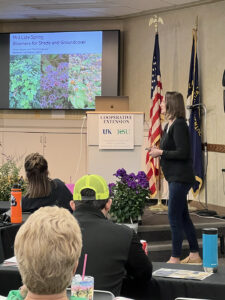 This Landscape Roadshow was co-sponsored by Ammon Nursery and The Boone County Arboretum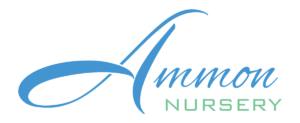 Held at the Boone County Cooperative Extension in Burlington, KY,, the event was held on February 23, 2023.
Welcoming over 100 attendees was Greg Ammon, owner and President of Ammon Nursery, and Kristopher Stone, Director of the Boone County Arboretum.
The program was approved for professional CEU Credits by ASLA, APLD, OGIA / OCNT, and INLA.
Opening the program's presentations was Spring Meadow Nursery's Jane Beggs-Joles who shared her extensive expertise highlighting "New Problem-Solving Shrubs for The Bluegrass Region and Midwest" . . . including KODIAK FRESH®, FIZZY MIZZY®, SUNNY BOULEVARD®, and MIDNIGHT SUN™.
Matt Pielin, Walter's Gardens, followed with "Amazing New Proven Winners Perennial Selections That Will Make Your Job Easier". Matt highlighted many of the newest Proven Winners perennial introductions including 'Silver Lining' Artemisia, PRAIRIE WINDS® 'Brush Strokes' Schizachyrium, 'Dark Side of the Moon' Astilbe, and the new False Indigo Decadence Series introduction, 'Lemon Meringue'
Finishing the morning program was "Pest and Disease Issues to be Aware of in Today's Landscapes" by the always entertaining Joe Boggs. Joe is an Assistant Professor at OSU Extension, Hamilton County and Associated Faculty, OSU Dept. of Entomology at The Ohio State University and provided this very important specific information for landscape professionals.
During a catered lunch, Classic Caladium's, Chad Harrison, provided attendees an overview of Proven Winners Heart to Heart Caladium program, highlighting the genetic advances that have generated new varieties that perform exceptionally in the landscape, including the newest exciting 2023 introductions.
Power Planter owner, Greg Niewold, concluded the lunch break introducing Proven Winners Twist & Plant Augers, highlighting the superior product quality and how these can save landscaper labor.
Kicking off the afternoon was "Landscaping with Proven Winners" by Andrea Mueller, owner of Frankfort, Kentucky's award-winning Inside- Out Design. Growing up in Kentucky's nursery and landscape industry, Andrea shared her wealth of knowledge highlighting varieties appropriate for Kentucky landscapes, how best to use them, and photos illustrating her effective use of specific varieties. Andrea is a  Certified Professional Landscape Designer and a Proven Winners Certified Landscape Professional.
Closing the event's program was well-known Steve Foltz, Director of Horticulture at the Cincinnati Zoo and Botanical Garden. Steve highlighted "Proven Winners Color in the Landscape" visually illustrating effective use of Proven Winners color in the Zoo's stunning display gardens. Steve complemented his extensive experience, industry and community involvement, and knowledge of plants with many photos of effective impact color throughout the Zoo.
After the program, Ammon Nursery hosted attendees with a reception and refreshments.
Thank you to the Boone County Arboretum and Ammon Nursery for their support of our Proven Winners Landscape Roadshow!
---
---
Event Schedule
Ammon Landscape Roadshow Program 2023 (4a) [PDF]
Ammon Roadshow 2023 Invitation Flyer_ [JPEG]