During the week of January 24 - 28, 2022, the 
Cape Cod Landscape Association
 will host its week-long 
LandsCape Cod
, a Virtual Education event, co-sponsored
Proven Winners®
.  Along with many other industry professionals, Proven Winners® experts will present seven 90-minute virtual educational sessions throughout the week. Proven Winners® presenters include:
Four Star Greenhouse's John Antonelli will provide an exciting look at "New 2022 Proven Winners® Annuals for Cape Cod Landscape"
Barbara Conolly, owner of Cape Cod's Gardens By Barbara Conolly (and a Proven Winners Certified Landscape Professional), will outline "Successful Landscape Design Elements Using Proven Winners®"
Spring Meadow Nursery's Jane Beggs-Joles will present "Exceptional New High Performance Proven Winners® ColorChoice® Shrub Introductions"
Walters Gardens' Laura Robles will introduce "Amazing New Perennial Selections For The Landscape"
Leigh McGonagle, owner of Poplar Point Studio in upper New York (and a Proven Winners Certified Landscape Professional) will share her successes as she presents "Planting Containers for Exceptional Impact"
Don't miss New Products Manager with Proven Winners®, Jim Putman, who will provide a behind-the-scenes look at new plant development - "How Plants Become a Proven Winners - The fascinating journey behind the development of a Proven Winners plant - from the breeder process to trialing & selection, propagation and production, and to the landscape."
Sally Evans, owner of Hot House Digital (and a Proven Winners Certified Landscape Professional) will address the timely issue "Using Social Media to Benefit Your Landscape Company"
Additional landscape industry experts will provide more virtual presentations throughout the week on topics from Diseases of Trees, Managing Irrigation Water Restrictions, to Tips for Keeping Employees Safe in the Landscape
Each Proven Winners presentation has been approved for CEU Credits with the Association of Professional Landscape Designers (APLD), as well as LA CES Credits with the American Society of Landscape Architects (ASLA) 
More information, including the program schedule and registration, can be found on the Cape Cod Landscape Association's website: https://www.capecodlandscapes.org
Thank you to the Cape Cod Landscape Association and its Members!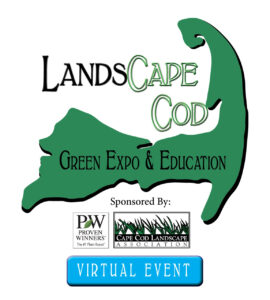 2022 LandsCape Cod Program Schedule [VND.OPENXMLFORMATS-OFFICEDOCUMENT.SPREADSHEETML.SHEET]
LCC 2022 Home Nsy Flyer [HTML]