Proven Winners Certified Landscape Professional
Proven Winners AquaPots
Landscape Maintenance
Landscape Installation
Showcase Container and Hanging Basket Design & Care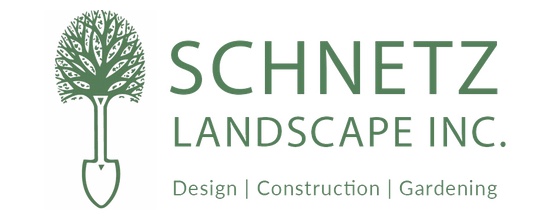 ---
About Robby Ewing and Schnetz Landscape, Inc.
Robby grew up in the horticulture industry and has worked in many industry capacities throughout his career. After graduating with a Business degree from Oregon State University, he expanded on his passion of plants and landscaping by working on Mackinac Island for Proven Winners Certified Landscape Professional, Jack Barnwell. Robby began as a maintenance employee then grew into the position of foreman for the maintenance department. He was responsible for overseeing the maintenance, trimming, fertilization, and pest management for over 30 properties on the Island, more than 150 hanging baskets down Mackinac Island's main street, and hundreds of garden pots and boxes. His experience on the Island inspired him to take what he learned back home to San Diego, CA.

After this unique, hands-on experience with annuals, perennials, and shrubs, and with one of the best landscapers in the country as a mentor, the move back to San Diego offered new opportunities. He immediately began working as a sales associate for a local nursery, Armstrong Garden Centers, and held the positions of department head for Green Goods, Houseplants, and Color, and Assistant Store Manager. In every department it was clear that the Proven Winners plant material had exceptional shelf life and attracted the most attention. Sharing his landscape experience and knowledge of Proven Winners plants lead to an enthusiastic customer base of Proven Winners enthusiasts.
Robby successfully completed Armstrong's Management Training Program, earned his California Certified Nursery Professional (CCNP) designation, and complemented his knowledge of Proven Winners plants, and his Upper Midwest experience, with a broad range of Western plant materials and landscapes.
Robby is now proud to be Operations Manager at Schnetz Landscape, Inc., recognized as one of Southern California's premier estate and high-end residential landscaping firms. In addition to general operational responsibilities, his responsibilities include the company's software process, procedure improvements, and estimating support.
Schnetz Landscape, Inc. has served the San Diego region since 1982 and excels in the design and construction of outdoor kitchens, fireplaces, water features, large boulder placement, large tree planting, irrigation renovations, retaining walls, natural meadows, vegetable gardens, and creative landscapes.