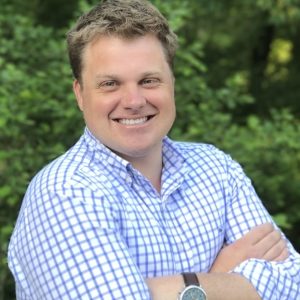 Proven Winners Certified Landscape Professional, Founding Member
Landscape Design
Certified Landscape Architect
Proven Winners AquaPots
Landscape Maintenance
Landscape Installation
Showcase Container and Hanging Basket Design & Care
Business Development


---
About Zeke Cooper and DreamCatcher Hotels
Zeke C. Cooper, PLA, ASLA, is a National Award-Winning Landscape Architect and Green Industry Expert based in Cherokee, North Carolina. Over the course of his career, Zeke has been fortunate to be able to work and learn from notable individuals and companies, such as Tom Fazio Golf Course Designers, ValleyCrest Landscape Development, Barge Wagooner Sumner & Cannon, and Harrah's Cherokee Casino Resort, among others.
Zeke's expertise includes: Creative, Sustainable Landscape Architecture & Design, Management & Organizational Structuring, Increasing Efficiency to Better Your Business and Innovative Landscape Management Plans. He was formerly the Grounds Manager & Landscape Architect at Harrah's Cherokee Casino Resort, as well as a Partner & Principal at Cooper Stewart Landscape Architecture, with his longtime business partner and mentor, Curtis E. Stewart.
After completing his Master of Landscape Architecture Degree from the University of Tennessee, Zeke was charged with the design and construction of all landscape elements during the 650 million dollar Harrah's Cherokee Casino Resort expansion. Soon thereafter, a team led by Zeke completed all of the landscape design and construction elements for the new Harrah's Cherokee Valley River Casino & Hotel. Under his leadership, the landscape of Harrah's Cherokee Casino Resort has won numerous national awards from the National Association of Landscape Professionals (NALP) and the Professional Grounds Management Society (PGMS).
In early 2018, Zeke joined DreamCatcher Hotels to assist with project and business development as Director of Business Development.
And, in June 2018, the National Association of Landscape Professionals (NALP) named Zeke Cooper as the recipient of the 2018 Young Entrepreneur of the Year Award.
As a Native American (Cherokee), Zeke is very fortunate to work along side the Eastern Band of Cherokee Indians with many unique projects. These projects include those that better local community services, enhance economic development, but most importantly protect and preserve Cherokee culture.
Zeke serves as a Board Member for the North Carolina American Society of Landscape Architects, the North Carolina Branch of the Professional Grounds Management Society and the Eastern Band Section of the North Carolina Community Foundation.
Over the past few years, Zeke has worked on a variety of projects for high profile clients, been part of numerous National Award-Winning teams and projects, been invited to speak at Green Industry Events and become a thought leader and problem solver within the Green Industry. However, Zeke's greatest accomplishments are being a husband to Krysta and father to their beautiful young girl, Granby Hattan.
In January, 2021, the Cape Cod Landscape Association hosted its educational program and trade show, LandsCape Cod. Watch Zeke's presentation entitled "How We Beautify A Major Resort – Designing Stunning Landscape Showcases For Impact".