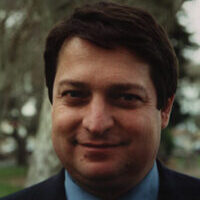 Proven Winners Certified Landscape Professional, Founding Member
Landscape Design
Landscape Installation
Showcase Container and Hanging Basket Design & Care
Business Development

---
About Michael Galli and Metamorphosis Landscaping
Serving the greater San Francisco area for over 25 years, Metamorphosis Landscaping is a landscape design and construction firm specializing in quality residential projects of all sizes and scopes. With a reputation for innovation, technical excellence, quality and integrity, the company incorporates structural and technical items along with traditional landscape products to achieve unique, individually styled projects.
Founder and owner, Michael Galli, has over 30 years experience in the field of landscape design and construction. His firm offers broad expertise consisting of plant selection and placement, fencing, drainage, decking, outdoor lighting, spa installation, masonry, water features, garden structures, automated irrigation and landscape design.
With a vast knowledge of landscape products and engineering know-how, Metamorphosis Landscaping has effectively built a team of colleagues in the landscape industry – from soil engineers to outdoor lighting specialists to arborists – all collaborating to create superior gardens that complement the property's architectural style.