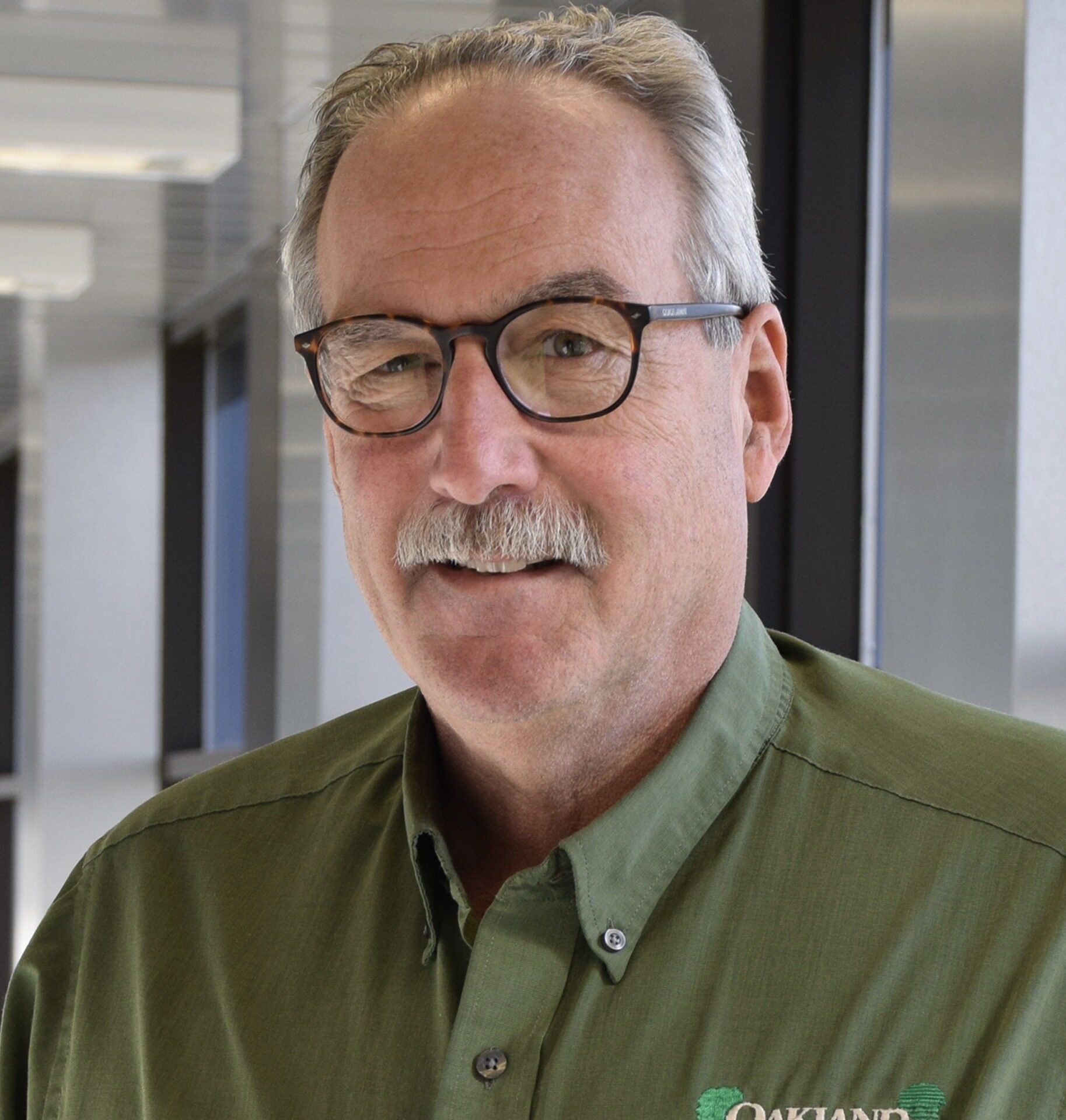 Proven Winners Certified Landscape Professional
Pest Management
Landscape Design
Landscape Maintenance
Landscape Installation
Showcase Container and Hanging Basket Design & Care
Perennial Expert
Snow Removal
Certified Arborist

---
About Mark Baldwin and Oakland County Facilities Maintenance and Operations
Mark started in the Green Industry in 1978, and graduated from St. Clair College in Windsor , Ontario with a Diploma in Landscape Technology in 1981.
After working for a few different landscape contractors , he started what became Baldwin Landscape group in 1987. Starting with one employee, the company eventually expanded in to a full service Landscape Design/Build, Maintenance and Snow & Ice Management company that employed 25 people. That business was successfully sold in 2014.
He started with Oakland County Facilities Management as Chief of Landscape Services in May of 2016.
The Oakland County Governmental Campus located in Pontiac and Waterford, Michigan consists of 550 acres of land. There are 47 buildings, 4 million square feet of paved surfaces, 5,000 trees, and 150 acres of maintained turf. There are also seven off-site properties located throughout Oakland County. The current Grounds staff is nineteen employees with nine additional positions open for a total of 28. There are numerous opportunities on the campus for Proven Winners plants to shine.
Mark is an ISA Certified Arborist, TRAQ Certified , and Michigan Oak Wilt Qualified. He is also a PGMS Certified Grounds Manager, and ASCA-C Certified, and has passed the 30-hour OSHA course.
He lives in Commerce, Michigan with his wife Jeanne.