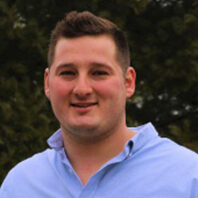 Proven Winners Certified Landscape Professional
Landscape Design
Landscape Maintenance
Landscape Installation
Snow Removal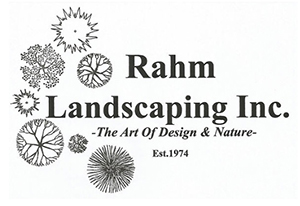 ---
About Jordon Rahm and Rahm Landscaping
Rahm Landscaping Inc. is a small family owned and operated landscape company capable of large scale projects. Because of this, they offer a unique experience combining the friendly small business service clients want with the professionalism and knowledge they need. Rahm Landscaping's focus is to work with clients step by step to provide alandscape design that best fits their wants, needs and lifestyles.
Rahm landscaping was founded by Richard Rahm Jr. over 45 years ago. His love for horticulture began in his early years as he helped on his grandfather's farm in Creve Coeur, Missouri. In the 1960s the area was rapidly changing. Farm land transformed into large neighborhoods and estates, and the need for landscaping grew. In 1974 he decided to put his passion to work and start Rahm Landscaping. After many years of successful business, he started a small tree nursery on the family farm, later moving in 1987 to the current location in Wildwood, Missouri. Since then, in 2014, Richard has been joined by his son Jordan Rahm who is currently studying landscape design and horticulture. Jordan shares his father's same passion for nature and horticulture. Together they have designed, installed, and maintain gardens that consistently earn awards from local garden clubs and townships. As a result of their high standards, Rahm Landscaping obtains nearly 95% of all work from previous customer referrals.
Projects range in size and complexity from large quantity, large caliper tree planting and transplanting for land developers and estates, to perennial and annual planting for residential and commercial clients. Rahm Landscaping offers a wide range of expertise including landscape design and consultation, plant selection, landscape installation, large tree planting, tree and shrub transplanting, perennial gardens, natural stone hardscape features, garden maintenance, commercial snow removal, finish grading, and turf installation.
With 45 blessed years in the landscape industry, Rahm Landscaping looks forward to many more successful years of business.