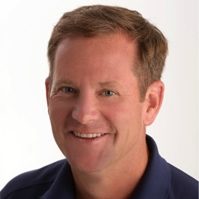 Proven Winners Certified Landscape Professional, Founding Member
Landscape Design
Landscape Maintenance
Landscape Installation
Showcase Container and Hanging Basket Design & Care

---
About Jim Lawrence and Providence Landscape Group
Jim Lawrence, founder of Providence Landscape Group, is a degreed horticulturalist with over twenty-five years of experience in the industry.
Legendary customer service and a passion for perfection define Providence Landscape Group as the leader in grounds management and design for commercial properties and HOAs throughout the Charlotte area.
Offering extensive options for creative design, Providence Landscape Group is Charlotte's industry leader for commercial properties and developments landscaping. Specializing in grounds management, Providence designs and builds stunning outdoor settings for retail centers, country clubs, housing communities, corporate offices and private homes.