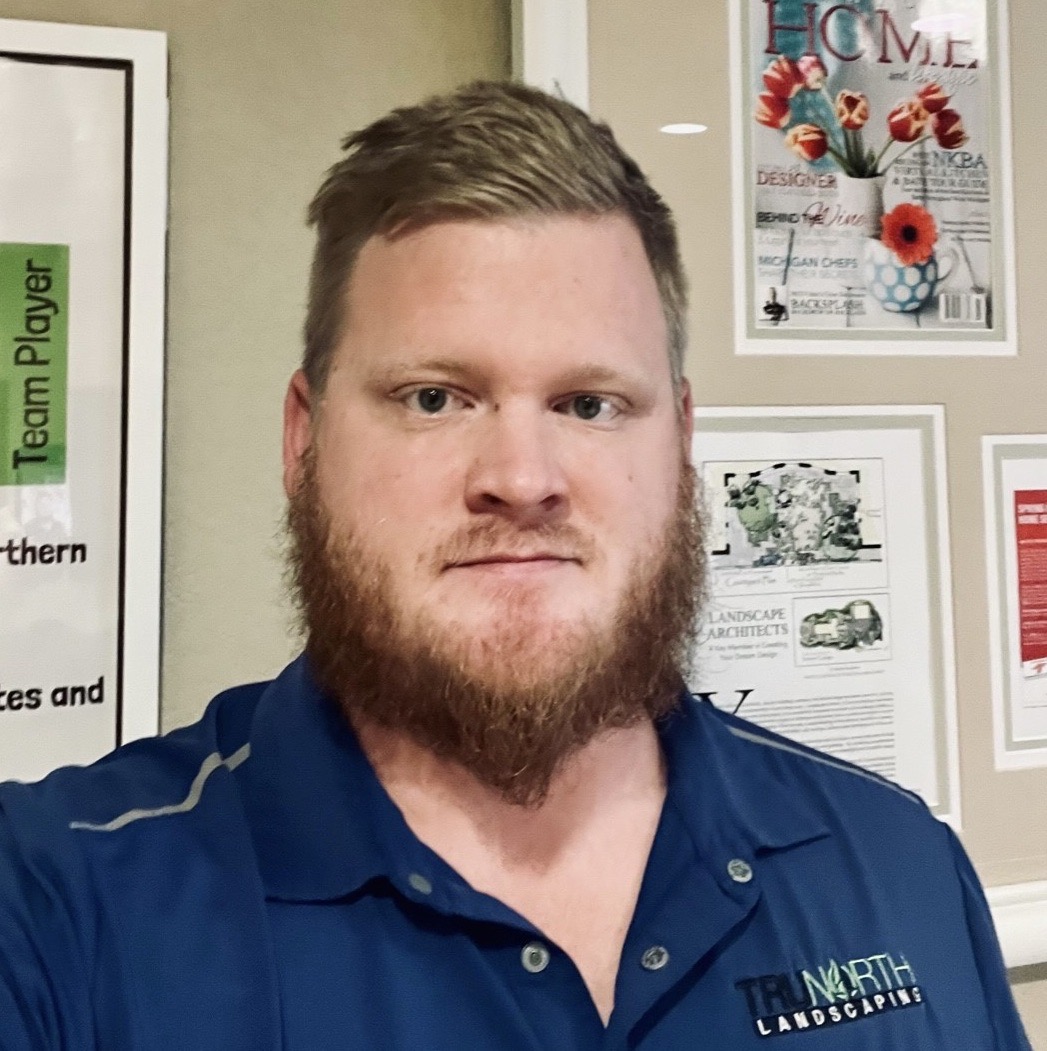 Proven Winners Certified Landscape Professional
Pest Management
Landscape Design
Landscape Maintenance
Landscape Installation
Showcase Container and Hanging Basket Design & Care

---
About Doug Bonnell and TruNorth Landscaping
TruNorth Landscaping was formed as a result of a dream to create a landscaping company that was different from the rest.
Their name, TruNorth, and their compass logo were chosen for two reasons. One, they reflect our love of Northern Michigan, and secondly, they point toward our true north, which is our faith in God. Our guiding principles are what we believe set them apart from the rest.
The compass logo installed in their lobby floor made from natural stone is a reminder of our values every time we walk in the door. Family owned and operated, they are committed to honoring all people–our team and our clients.
Douglas Bonnell Jr. is the Chief Operating Officer of TruNorth Landscaping. Doug grew up in the landscaping industry and has worked roles from shop floor sweeper to his current role of COO giving him experience in all aspects of the industry.
The company was founded by Doug Bonnell Sr. and Patti Bonnell in 2014. TruNorth Landscaping was formed because of a dream to create a landscaping company that focused on professionalism, excellence, and putting our customers first.
TruNorth Landscaping is a Design/Build, and full-service Landscape Maintenance company located just north of Traverse City in beautiful Leelanau County, Michigan. From creative design to expert installation, to meticulous property maintenance, TruNorth Landscaping offers a full portfolio of both landscaping and maintenance services for residential and commercial clients. TruNorth Landscaping strives to be the preferred landscaping company in Northern Michigan known for exceptional quality and extraordinary people.