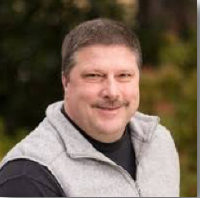 Proven Winners Certified Landscape Professional, Founding Member
Landscape Design
Landscape Maintenance
Landscape Installation
Showcase Container and Hanging Basket Design & Care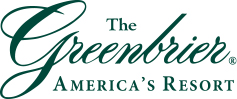 ---
About Curtis Webb and The Greenbrier
Curtis was the former Director of Grounds and Assistant Director of Engineering of the Greenbrier Resort in White Sulphur Springs, West Virginia, where he worked for over 28 years.
Curtis began his career at the resort in the Engineering Department in 1991 and has filled many roles at the resort over the years and has always liked learning new things, so when he was given the opportunity in 2010 to take on the role as Director of Grounds at The Greenbrier, he ceased the moment.
Always having an interest in horticulture, gardening and all things outdoors, the grounds directors' position quickly grew into a passion for excellence that is showcased through the many gardens, lawns and flowerbeds on the property.
In addition to the daily maintenance of the property, both grounds and engineering related, Curtis is also responsible for the design, acquisition, installation and care provided to the 200+ annual flower beds that are on display at the resort throughout the seasons. He also oversees the tree care program, consisting of a very large and diverse collection of mature trees located throughout the public lawns and golf courses.
Curtis is a member of the West Virginia Landscape and Nursery Association and has eagerly pursued his learning through a growing network of professionals in the landscape and horticultural field. He is currently seeking certification as a professional horticulturalist through WVLNA
The Greenbrier is a unique and spectacular luxury mountain resort situated in the Allegheny Mountains in White Sulphur Springs, West Virginia. The Greenbrier experience offers a guest a luxurious 11,000-acre playground, featuring over 55 guest activities, 35 retail shops, 20 restaurant offerings, plus the Greenbrier's Casino Club – America's only private casino featuring table games, slot machines, simulcast racing and sports betting. Also on site is a world-renowned mineral spa and The Greenbrier Clinic, which has been practicing diagnostic medicine since 1948. The resort has multitude of pristine gardens on site, one of which is the North Garden, which received the designation as one of the select few Proven Winners Signature Gardens featured throughout the United States.
Curtis is an expert in resort property landscaping and seasonal color presentations and now resides in the Albuquerque area of New Mexico.