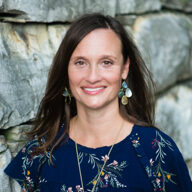 Proven Winners Certified Landscape Professional
Landscape Design
Landscape Maintenance
Landscape Installation
Business Development
Perennial Expert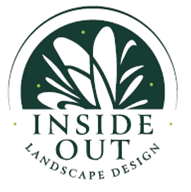 About Andrea Mueller and Inside Out Design, LLC
---
At Inside Out Landscape Design, we believe it's more than your backyard: it's the setting for long conversations, peaceful moments alone, and shared meals and laughter with your loved ones. It's a place that should reflect your lifestyle and interests, an extension of the most comfortable room in your house. It should be as unique as you are.
We work closely with you to design, install, and maintain the life-enriching outdoor spaces you'll enjoy for years to come, not only because they're beautiful but because they're easy to care for. Our sustainable approach to landscaping includes the use of native plants, practical hardscapes, and drainage solutions so your yard or business entrance can thrive. \
When you work with us, you're working with the only APLD Certified Landscape Designer in Kentucky and a professionally certified installation team that's dedicated to clear communication, on-time delivery, and creative landscaping that is as environmentally-friendly as it is attractive. We've been serving Frankfort, Kentucky, and the surrounding area since 2007, and we've lived here and worked in area horticulture for more than 30 years. We'd love to work with you, too.
Inside Out is the recipient of Landscaper of the Year Case construction and Total Landscape Care National 2014, PLANET Stewardship Award 2014, Business of the Year Frankfort Area Chamber of Commerce 2016, Frankfort's Favorite Landscaper 2017-2020, as well as 3 international APLD design awards.
Andrea shows off one of her landscape projects in Frankfort, Kentucky. Watch how she beautifully incorporates native plants into a more traditional style of landscaping: click here